Roofing systems, whether commercial or residential, serve the same primary purpose: to keep the elements out in the Wisconsin weather. The materials used to construct and set them up, however, vary greatly between the two. Single ply (TPO, EPDM), concrete, modified bitumen, BUR system, and other materials are common components of commercial roofing systems. Most homes have roofs made of asphalt shingles or concrete tiles, depending on the local climate. There are many more commercial roofing system options than there are for residential buildings, so it is important to find a reputable roofing contractor like Absolute Roofing that provides a full range of commercial roofing services.
The Different Commercial Roof Materials Commonly Used
Modified Bitumen
Modified bitumen roofing, or mod-bit roofing, is a commercial roofing system that uses layers of bitumen and reinforced roof fabrics. In order to provide the highest level of security and stability, it is attached to roofs as two-systems. Modified bitumen roofs have better tensile strength than other commercial flat roofs and are simple to maintain. If your business expects a high volume of foot traffic, this is the ideal roofing material to use.
Metal Roofing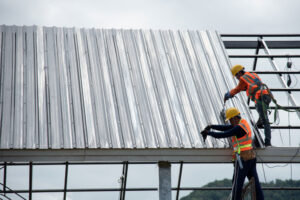 Most commercial buildings have roofs made of metal. They come in a wide variety of materials, from metal tile sheets to corrugated galvanized steel to stainless steel to stone-coated steel to silicon-coated steel to copper to aluminum-zinc-tin aggregates and beyond. Metal roofing for commercial buildings is highly fire-resistant and lasts for decades. Protective coatings shield them from the sun and other environmental hazards, extending their useful life and preventing rust. Not only are they visually appealing, but they also contribute to an eco-friendlier layout on your property
BUR Membrane (Built Up Roofing)
Built-up roofing, also known as BUR roof or tar and gravel roofing, is the most common roofing material. The system's resilience is increased by the presence of multiple layers or piles. If you are looking for a low-slope roofing system that will last for a long time and won't break the bank, BUR is the way to go.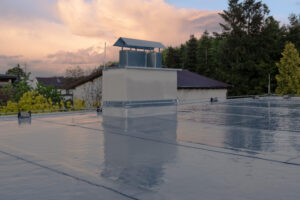 EPDM Roof Membrane
EPDM roofing, in comparison to other kinds of commercial roofs, is flexible, long-lasting, and simple to maintain. It is made from a single layer of rubber, has a high resistance to ozone and UV rays, and can be installed quickly and easily. EPDM roofs have several advantages, including resistance to certain solvents, acids, and alcohol, flexibility when temperatures drop in Wisconsin, and reflective properties that can help lower cooling costs.
TPO Roof Membrane
TPO (thermoplastic polyolefin) roofs are ideal for use in buildings of the second generation. Besides being highly reflective  they are also lightweight and resistant to the Wisconsin  UV rays, punctures, most chemicals, and bacterial growth. Restaurants, hotels, and other businesses that generate oil vapor during the cooling process benefit greatly from TPO commercial roofing.
The Three Most Important Elements of a Commercial Roof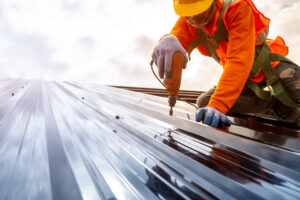 Installation
A commercial roofing contractor's installation method can be very different depending on the material, price, number of hours of work, and level of difficulty. It's best to hire a reliable roofing contractor like Absolute Roofing who can finish the job on time, on budget, and when it's most convenient for you.
Inspection
A full inspection of a commercial roofing system looks at problem areas like roof membranes, decking, vents, flashing, gutters, downspouts, and drainage pipes. Doing this can help prevent roof damage, find problems early, and keep you from having to pay for expensive repairs in the future.
Support and Upkeep
Proper care, in addition to regular inspections, is essential to preserving the integrity of a commercial roof over time. Maintaining your roof includes clearing away dirt and debris, repairing any punctures or water damage, preparing it for each new Wisconsin season, and checking to see that the roofing material is in good shape overall.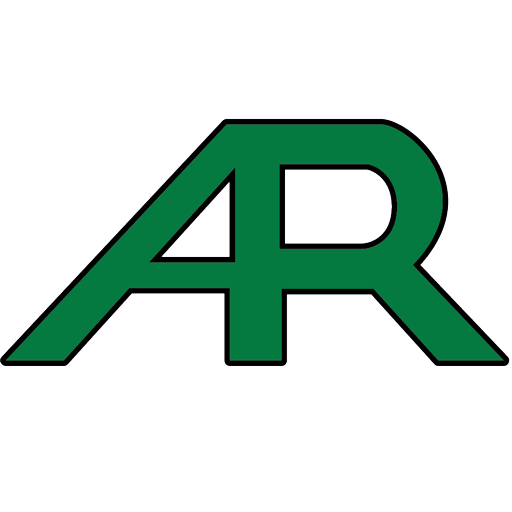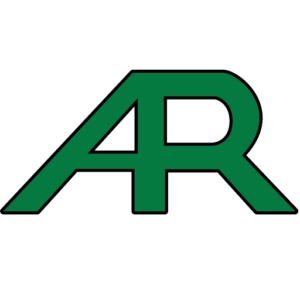 Since 2005, Absolute Roofing has catered its services to each individual client in the Twin Lakes, WI, and surrounding areas. We can assist with the setup and upkeep of any business roofing system because of our extensive knowledge, years of experience, and access to high-quality materials. We can assist with any commercial roofing service you may require, including inspections, maintenance, repairs, replacements, and more. If you are researching competent commercial roofing contractors, then look no further! Call Absolute Roofing today and schedule your free estimate.